About Clovercrest Dental Surgery
The Clovercrest Dental Surgery Story
Clovercrest Dental Surgery founded over 30 years ago, our family-oriented practice has cared for patients who have been with us for decades. As our previous principal dentist planned for retirement, Dr Vonny Yang (Dentist) acquired our facility to continue our mission of quality care to people of all ages. Compared to most family dentists, Dr Vonny has extensive experience working with young children.
During this transition we were also able to accommodate more working days per week, making it convenient for busy families to fit visits in for parents and children alike. We're next door to Clovercrest State Swimming School and just opposite Vista Primary School, with extensive car parking and wheelchair access.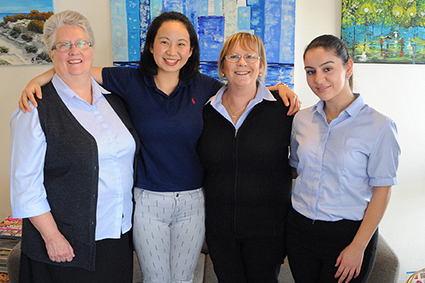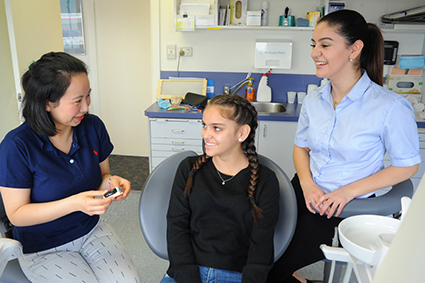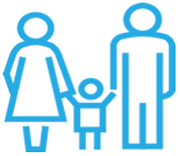 Prevention-Focused Care for Every Age
It's our mission to provide comprehensive family dentistry, including children's dental care. If you're a parent who is hoping to find a dentist that can see everyone in your home, you've certainly come to the right place. Dr Vonny's approach is gentle, compassionate and perfect for nervous patients.
Dr Vonny spends an extensive amount of time listening to her patients, trying to get to know them better and understand what their specific priorities and concerns are. When possible, we strive to take a preventative approach to care, intercepting issues at earlier stages to prevent invasive and costlier treatment down the road.
If you do require treatment, our strategy is to focus on the most concerning problems first.
Technology for Efficient Dentistry
Having invested in quality resources and newer technology allows us to better provide the care our patients depend on. From gentler procedures to more efficient appointments, you'll be able to notice the difference whether you're having an exam or a root canal. Some of the advancements we've incorporated include:
High resolution intraoral cameras
Rotary endodontic systems
Emergency Dental Services Available
A dental emergency can pop up anytime unexpectedly. That's why we keep specific time slots open throughout the day to arrange for urgent situations at a moment's notice. If you or your child are in pain or have suffered from a dental injury, please contact us straightaway.
Insurance and Financing
You deserve high quality oral health care that's affordable. We're proud to be a preferred provider for major health funds including HCF, BUPA, Medibank and CDBS. We also offer flexible payment plans (** Conditions Apply **) through our office, based on your individual situation.
Dr Yang is a fantastic dentist, very professional and approachable. She is able to provide a wide range of services including night guards and Invisalign.
Very nice service there, Dr Vonny is very professional.
Very caring dentist (new dentist, now is Dr Vonny Yifan Yang). No bad remark about the prior dentist, Dr Burke, I haven't been treated by him in over 20 years.

Our office hours have expanded, to better serve your family's needs. Contact us today to schedule a check and clean for yourself, your child or everyone on the same day!