Same Day Emergency Dentist at
Clovercrest Dental Surgery
Dental emergencies happen every day. That's why we're prepared to see you straightaway, for fast pain relief.
If you've experienced a dental emergency, the first thing to do is contact our office. The sooner we can see you, the better we can help. In many instances, saving your tooth requires professional attention within the first hour.
We've blocked out specific emergency times during our day to accommodate last-minute dental injuries. If you are not able to make it to our practice on the same day, we can arrange to see you first thing the next morning.
Types of Emergencies We Treat
Dental Trauma — A slip in the bathtub or knocked out tooth at a football game are just a couple of the traumatic injuries we've treated. Blunt force to the mouth can injure or permanently damage teeth unless a dentist is seen straightaway.
Facial Swelling — Some dental infections can become so severe that they're life threatening. If you are experiencing facial swelling or a severe dental abscess, contact us immediately.
Broken Dentures and Crowns — You rely on a healthy bite to eat and speak. Accidentally breaking your denture or having a crown fall off can throw your entire schedule off.
Toothache — If you are experiencing a painful toothache, serious discomfort when trying to eat, sleep, or suffering from hot and cold sensitivity, please contact us straightaway.
Want to Learn More?
Our practice offers affordable in-house financing options to help with the unexpected, urgent dental care that you need. Contact us immediately to let us know you're on your way.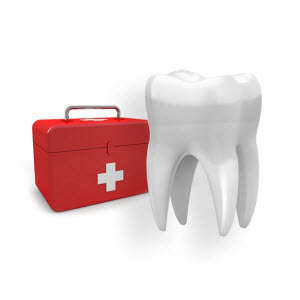 Emergency Dentist Modbury North, North East Adelaide SA | Clovercrest Dental Surgery | (08) 8396 4192